If you are around my age and live in germany, especially when you grew up here and watched TV as a kid, you might still remember VIDEODAT, KOMCOM or the legendary "Lallus". But for sure you'd remember the two Wolfgangs and their thumbs-up together with the legendary bit, that they "always keep as a spare" to the end of every episode of a true cult TV show (in times of superexpensive and rare RAM a "spare bit" to the audience had (a true nerds) talisman character). OMG, these guys have been a part of my life for all my boyhood, and beyond! And I am pretty sure the TV show they do is somehow responsible for what I chose as my profession.
The "WDR Computer Club"…
…is the first german TV show that solely focuses on computer technology – since 1983. I have been only nine years in 1983, but I have lively memories on a whole bunch of epic episodes: KOMCOM, probably the first public mailbox ever. The Acoustic-Coupler-Episode from 1994 (the unit sat in a wooden box). The legendary first episode broadcasted from the CeBit (still the largest and most international IT expo of the world, back these days a huge thing to have that only 100km from my hometown). Boy that has been epic stuff!
Oh yeah, and the Hard-Bit-Rock: back these days Computer Club used a part of each episode to broadcast their deafening acoustic data transmission signal via the TVs audio channel. This way they transferred code in BASICODE format to the audience, who recorded the audio on Datassette and… yeah, you know. Much better than to manually typewrite the code from the Bildschirmtext (BTX) pages of the show. The two hosts simply continued the show by only showing stuff, without talking! Anyway: remember the lobby of computers back these days – now imagine the families faces and daddy and son playing this super distracting sound on high volumes on sunday afternoon in the living room to record it via microphone to a cassette deck… hilarious!
That has not only been a bit distracting for the 1.000.000 (!) audience of that TV show – also for the neighbors. ;oD= And that is why the two Wolfgangs finally took down that audio and invented VIDEODAT, to transfer their BASICODE over the full episode creating a flashing area near the top of the screen, which was captured and recorded to the computer using a simple self-soldered circuit with Photodiodes, taped in front of the TV-screen. Looked a bit like a Videotape-Recorder with a totally misadjusted tracking. Like animated QR-codes, but 15, 20 years ago… just genius stuff – back these days as well as today!
Computer Club 2…
…is the sequel to this success story. Sequel, because some lobotomized idiot at the TV Station WDR decided even against 250.000 people signing petitions, to discontinue one of the oldest and most renowned shows on german television after 23 years and over 400 episodes. That is why the two Wolfgangs and their colleague Heinz Schmitz go ahead on their own. And produce – in their typical, not always 100% modern but even more charming way – via the Internet. Computer Club 2 is also available as a Podcast, as well as Audiodat – a format using Flash to play back visuals keyframed to the podcast, developed by the makers themselves. For sure there is also the classic Video, (whyever) as a download on the CCzwei-Homepage. And of course the TV broadcast via some small and mostly unknown channels, which fortunately also upload the episodes to YouTube. All broadcast channels added, Computer Club 2 is still at an audience of about 300.000 per episode. That's quite huge for germany, even more when you realize this is all based on donations. Are you going to donate something as well? Thank you!
Long story, short baseline. I have been invited as a guest to Computer Club. No kidding! Actually I even had the honour to be in TWO episodes. I think I will buy a house by the lake and go fishing now – somehow it feels I achieved everything a nerds life has to offer, haha! ;oD=
Wanna take a peek into the show? Fire up your german, and there you go:
Computer Club 2, Episode 94
Featuring an impressive Octocopter with HD Videocam, Wolfgang Rudolph and Heinz Schmitz discussing the modern Web and the necessity of relaunching their (outdated) Homepage, and me allowed to show how Edge Inspect could speed up that process:
---
Computer Club 2, Episode 93
Featuring a drum computer with world wide training network, Wolfgang Rudolph playing Mandoline and Heinz Schmitz and me taking a look on developing Hybrid-Apps with PhoneGap and PhoneGap Build:
---
To have that said: recording these episodes has been true fun, and I hope you guys like it. What a privelege – I am really proud to have been part of that once in my life.
Again my deepest gratitude to Heinz Schmitz and Wolfgang Rudolph, has been a true pleasure to join you. Please go ahead with what you're doing – let this success story exceed it's 30st year, and beyond. I would love to be part of the show again!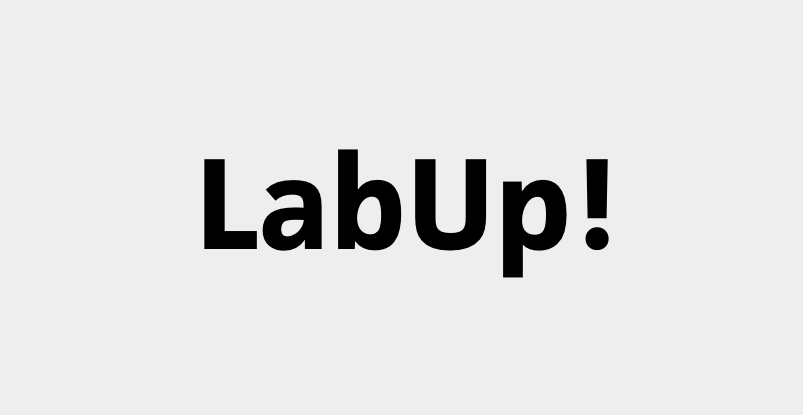 Some of us have been encouraging this with some of the earliest labs. And as Jordan Moore put it with his comment in this blog, it is truly heart-warming to see the Open Device Lab movement growing globally these days.
Open Device Labs (ODLs, #ODL) are a grass roots community movement, to establish physical locations for web and app developers to go to use a shared community pool of mobile devices. Developers are starting to donate their devices to the shared pool, and word is spreading through the community locally, and globally.
This enables more developers to access a broad variety of devices, to test whatever they're working on for consumption on mobile screens – which is badly needed. To emphasize again on that: No, your iPhone is not sufficient for this test. And it doesn't help a lot to bring your wifes Kindle Fire and your kids HTC into the game as well.
To give a hint: Facebooks mobile web offerings are accessed by 7.000 (seven thousand) different mobile devices (makes/models), each day. So test on real devices. Don't let your users do your work (this would be called "Bananaware"). And if you don't want to shop 7.000 devices, Open Device Labs are here for you!
Establishing an Open Device Lab is an awesome idea, but it takes guts. You need to find a safe location for the lab. You'll need a Wifi capable of connecting some 30, 50 or even more devices (again, no, your Airport Extreme does not cover that (well)). You'll need devices – a lot of them, both elder as well as brand new models, in variants, to cover all the OS fragmentation goodness. You'll need accessories, like battery replacements, stands, or SIMs with a data plan for elder devices. You might need software as well. And you want to share best practices, and promote your lab, so people find you and help grow the lab. All that kind of stuff, in your free time, provided as a free service to the community… YOU ARE ALREADY A HERO!
To ease the pain and help people around the world to establish Open Device Labs around the globe, together with my mates I just founded lab-up.org. We want to help. We're here to help. Go to lab-up.org and contact us. Follow LabUpOrg on Twitter. Sponsor ODLs around the world. Donate. Spread the word. Contribute to the program itself. Help the web and fragmented mobile experience to become a better place.
Thank you!
Thanks for all your support and feedback on my recent post on the need for a proper multidevice stand for mobile web development. Awesome people sent in their solutions or suggestions for such, and I want to thank each one of you in helping all of us to make improve the mobile web by improving the necessary tools.
This post is to gather them in one place (with images and links enabled), numbered, to have you guys discuss them – comments wanted!
---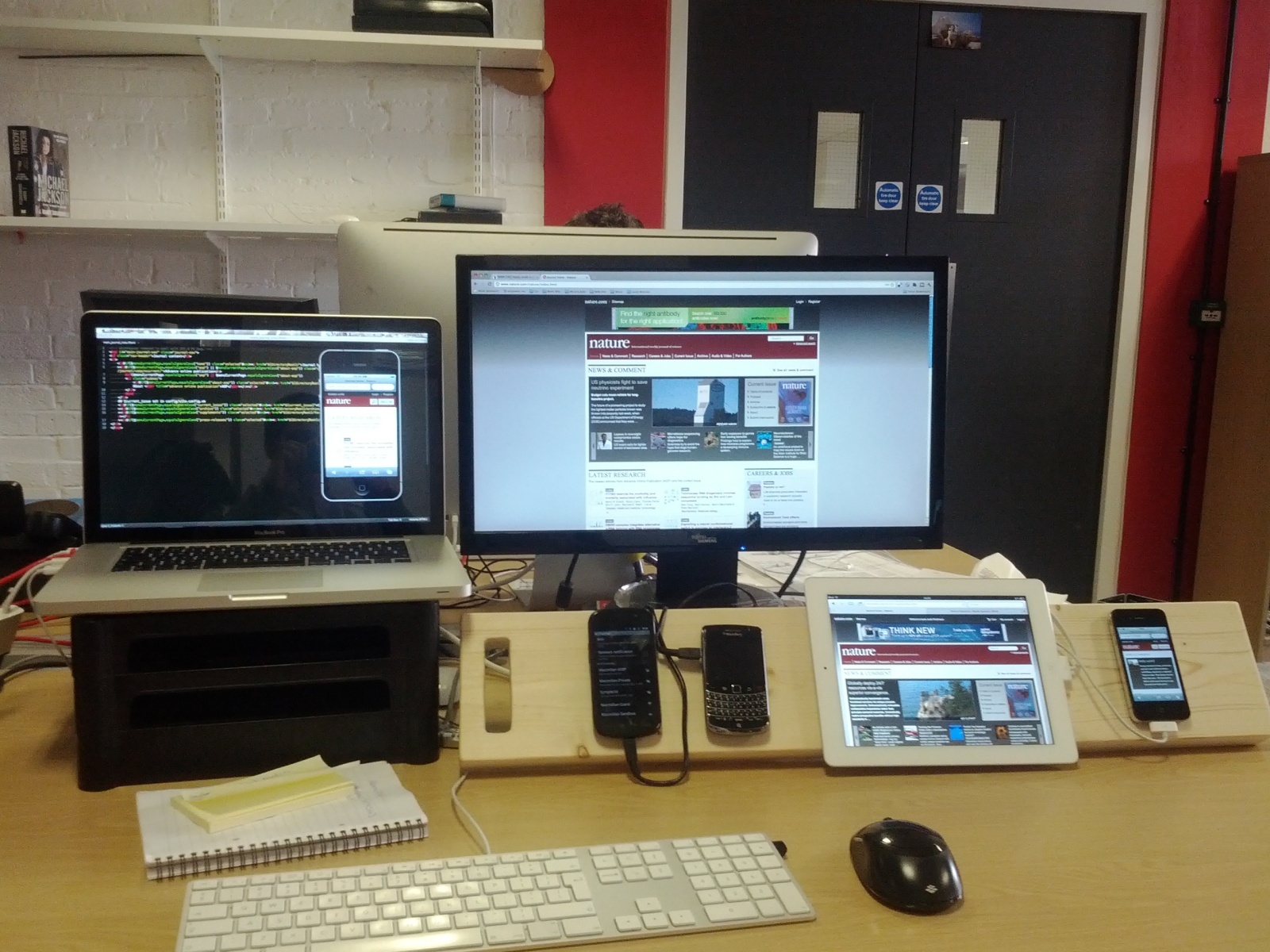 #1 "The Plank"
Glynn Phillips sent a picture of "The Plank Mark I" along with these comments:
"So maybe not quite as advanced and technical as the above mentioned but one day by boss turned up with what is now own as 'The Plank'. Power supply is attached to the back which also acts as a stand to keep the devices at a nice level to use and see. The devices are held on via velcro. I present to you The Plank Mark 1. Yes some improvements are required around its flexibility."
I would say it's a bit unflexible in terms of device orientation. But this is just my 2 cents.
---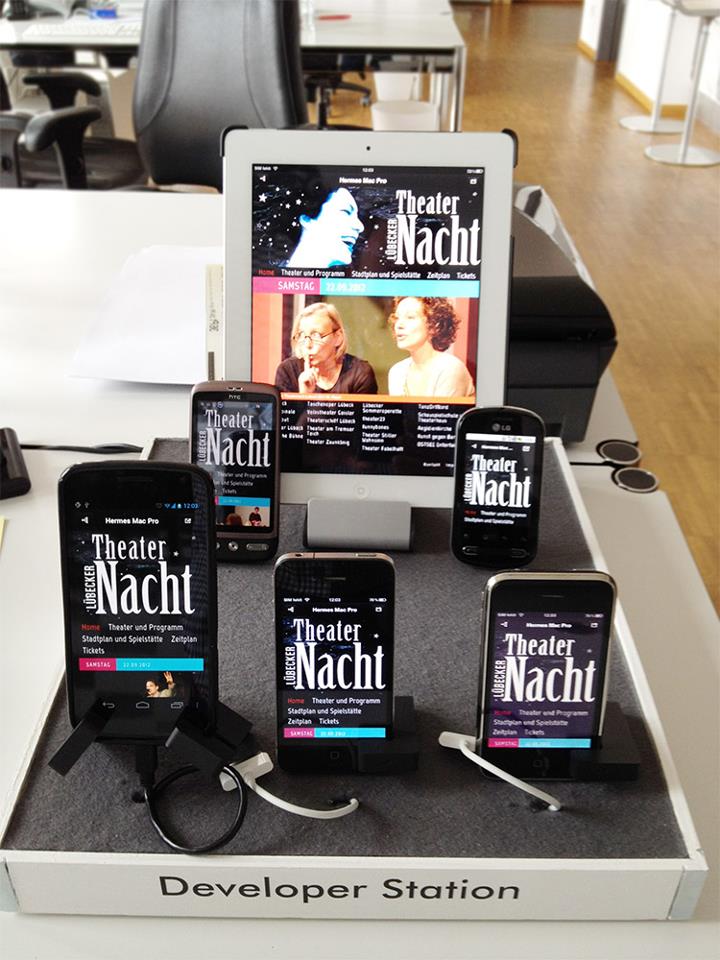 #2 "Developer Station"
Sven sent a picture of his "Developer Station" which looks like a wooden frame with a carpet platform, holding several devices with plastic clamps and standard proprietary stands.
It also holds the charging cables and keeps them in place through holes cut into the bottom tray.
From my eyes this again is suboptimal when it comes to orientation changes, and I wonder if charging actually works with the devices upright?
It is a good starting point to actually keep all the stuff together in one place, and move it from desk to desk without a bigger hassle.
But is it also flexible enough for project-specific changes in the device test farm? I'd say: no.
---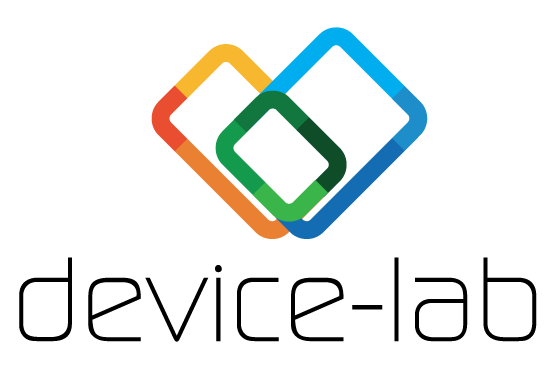 #3 "Device Lab"
Switzerland based Vanamco has put on a website announcing a commercial solution named "Device Lab" over the past days (this edit is from September 18, 2012). They had some more details on the page, e.g. stating details like maximum 10 devices, small footprint on desk, 10-port USB-charger included, etc. – but took off these details when I last checked the site.
Would be interested if these guys got inspired by my original tweet or post. ;)=