I knew there would be many people looking for ways to get into the sold out UXcamp Europe in Berlin next week, so the bar had to be high for raffling away the 13 very last tickets I had secured for you. I asked you to complete a sentence/tweet, but some of you really went way beyond that – awesome stuff flew over the Twitterz this week, thank you everybody so much for participating!
It's been really hard to pick winners from all those super-creative Tweets… but it had to be done. If you did not win, don't be sad: consider popping 'round at one of our next IxDA Berlin events and we'll have a drink (or five) and some quality time over there!
Here are the 13 lucky ones – congrats to the winners, and see you all next week in Berlin!
(#uxce16 ticket codes have been sent to you via Twitter DM)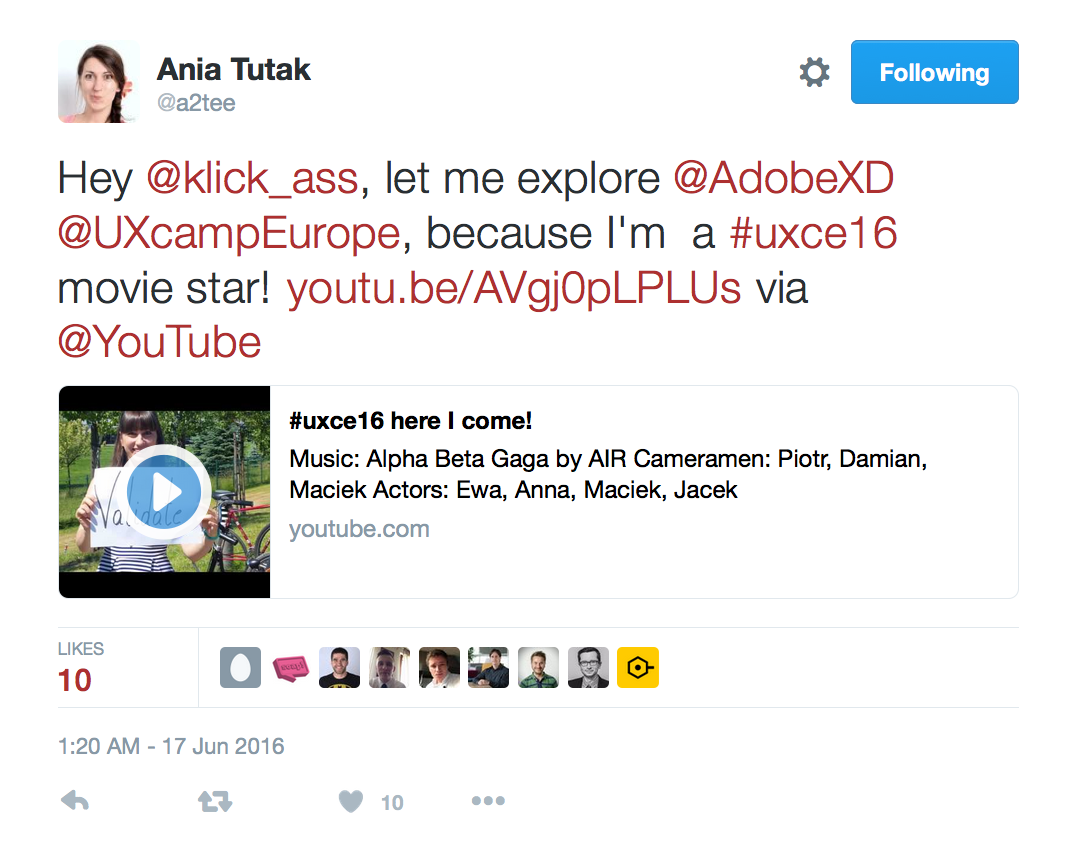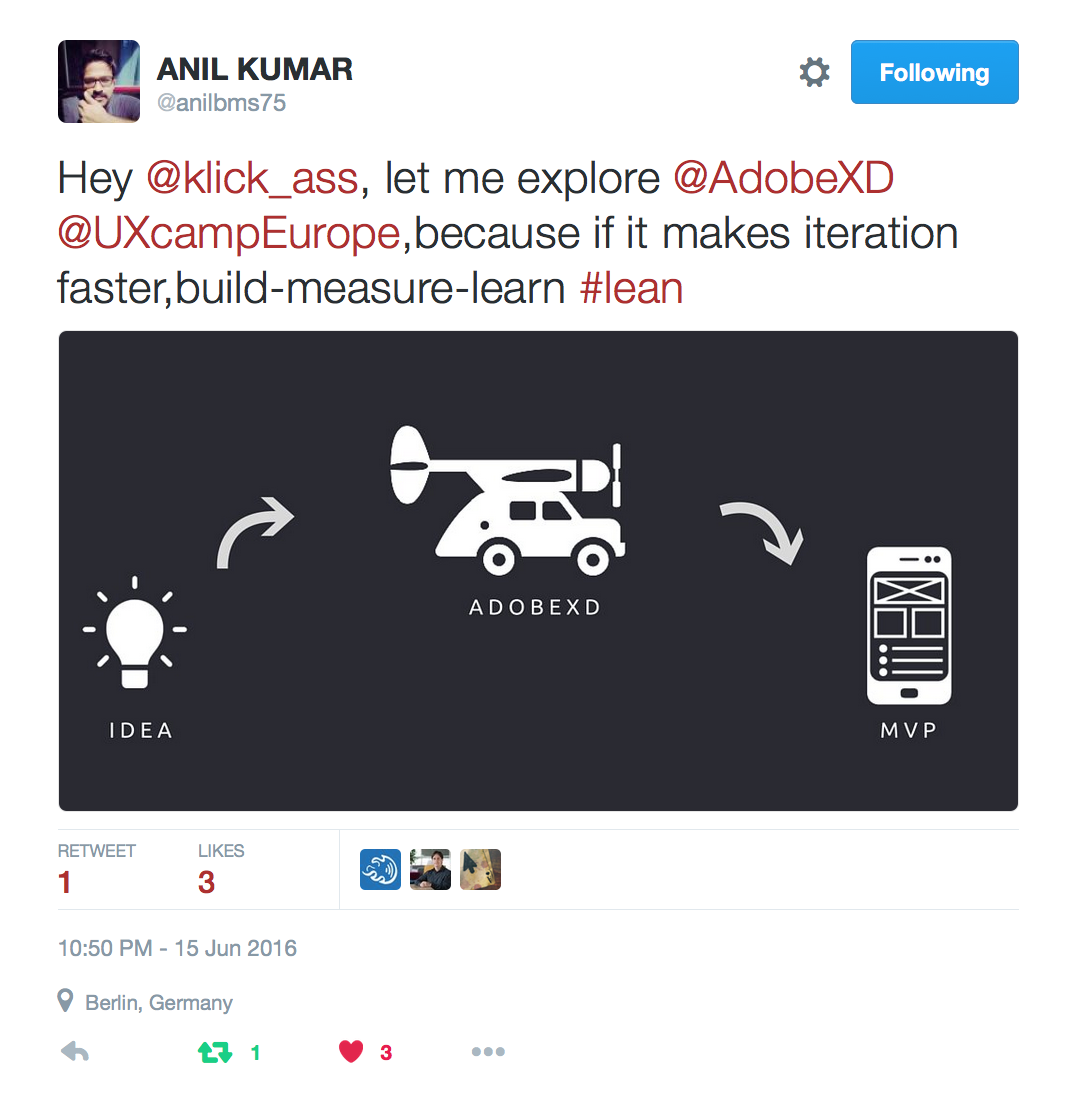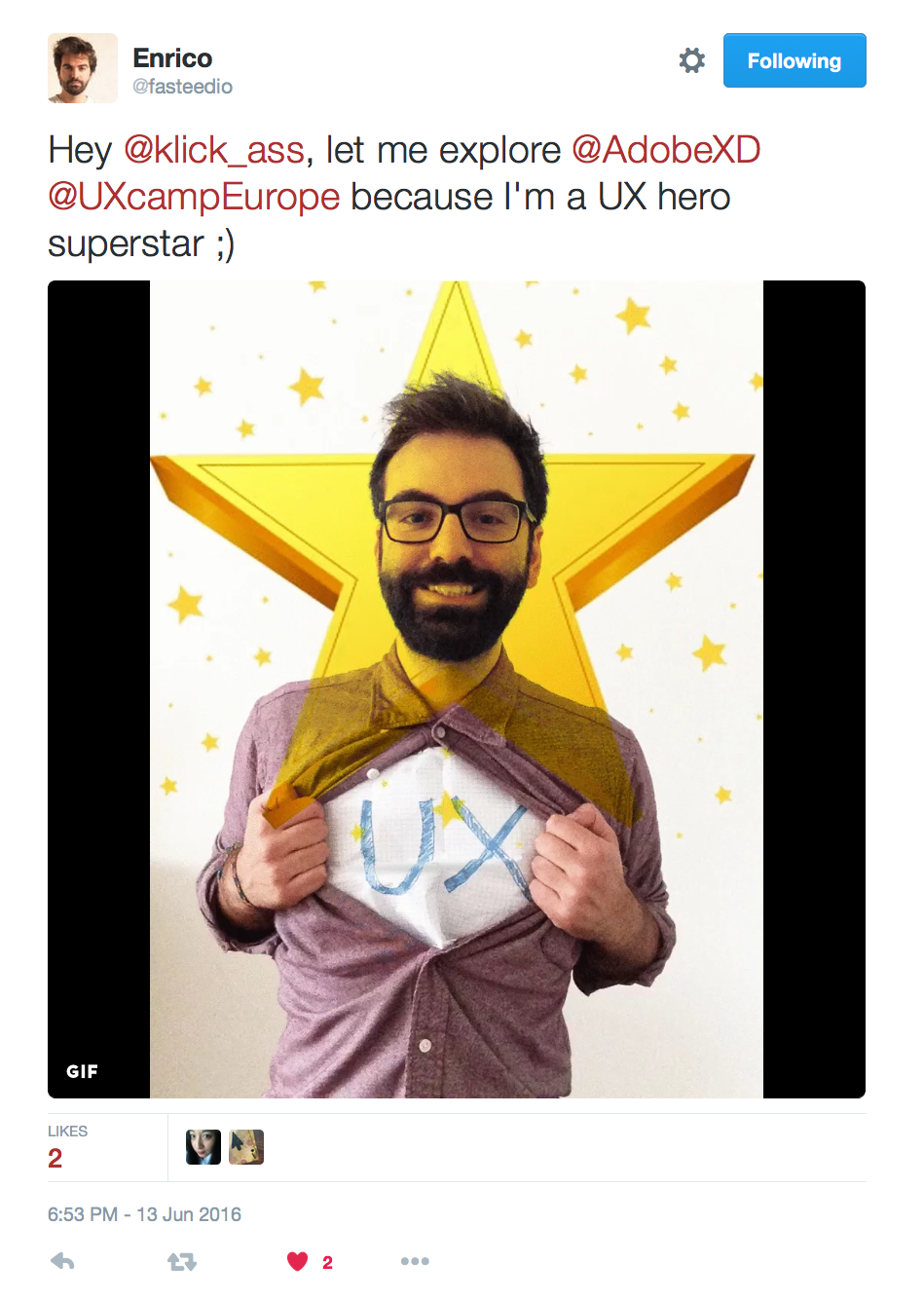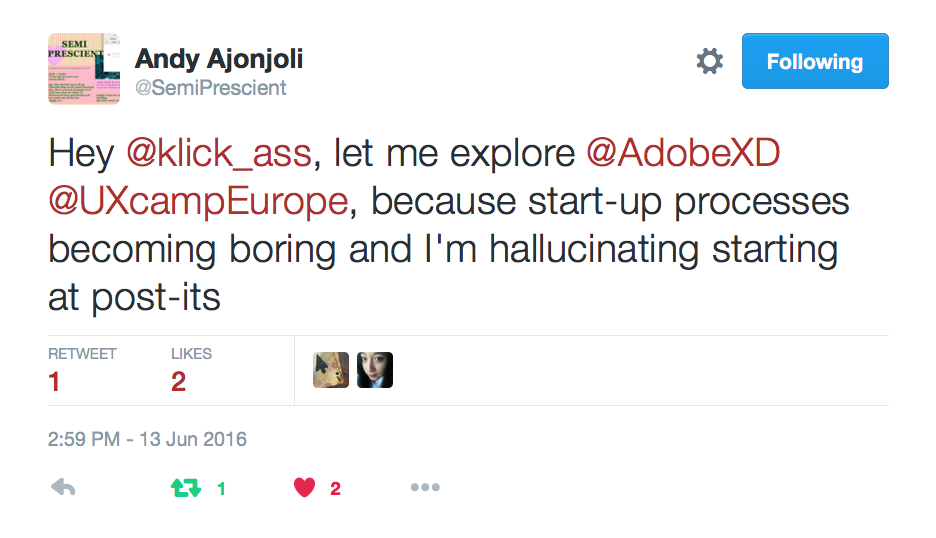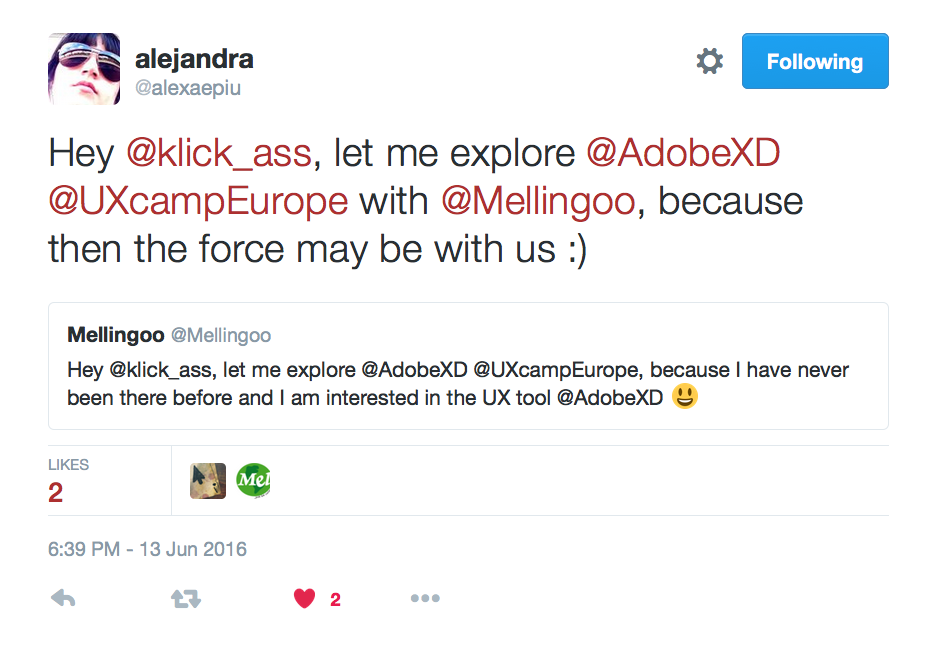 #10 Richard (Ha, I love that one!)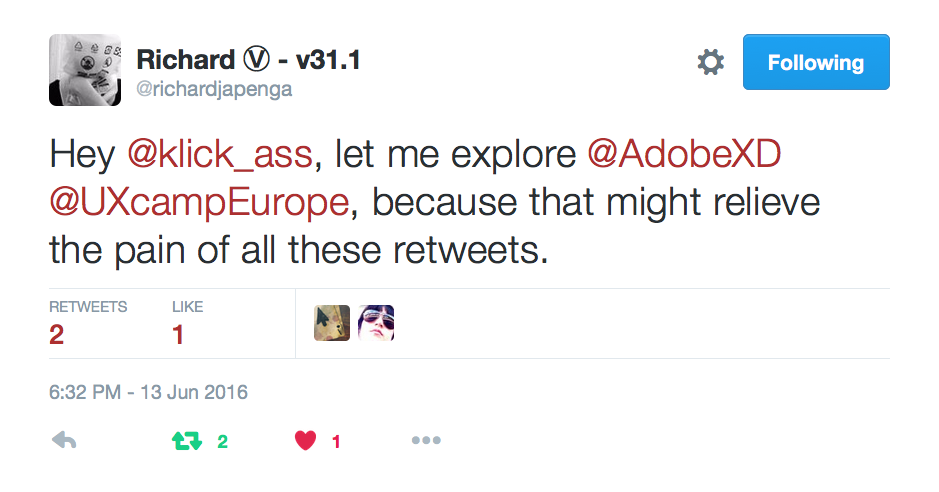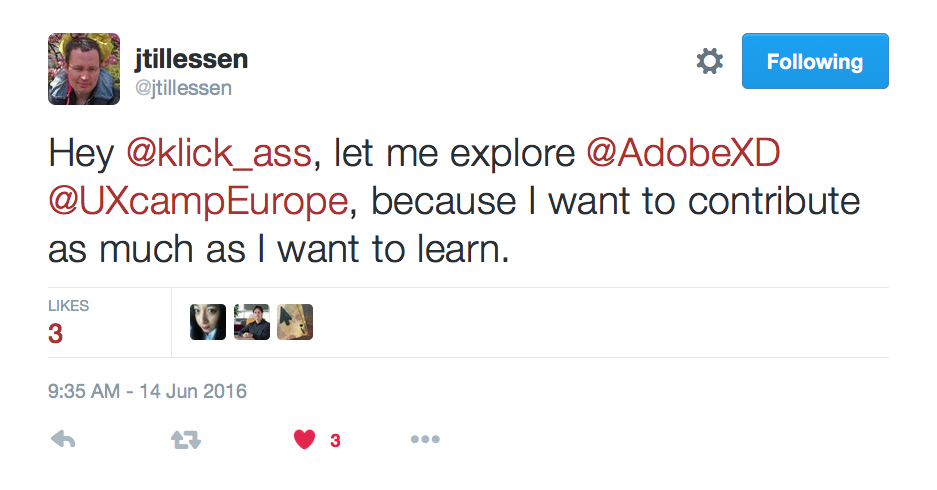 UXcamp Europe, among the biggest UX events in the world, again sold out in just minutes! I know that many would love to go and join 500+ others that have been lucky and hold a ticket. Even my buddies at the Adobe XD team are jealous they can't join us, as you can see in this team video we've recorded for you.
So you want one of the last tickets, yes? OK I have secured the lucky number of 13 ticket codes for you. Take your chance, and:
1. Follow @AdobeXD, @demianborba and myself, @klick_ass, on Twitter
2. Complete the following sentence and tweet it out to your followers no later than Friday, June 17 2016, 16:00 CET:
Hey @klick_ass, let me explore @AdobeXD @UXcampEurope, because …
(Click here to compose your tweet or copy the line above to your Twitter client manually)
I will review your tweets and the most creative, funniest, or probably just the most reasonable request wins! Winners will be announced Friday evening, ticket codes will be sent to the lucky thirteen via Twitter DM.
Good luck – looking forward to your tweets, and can't wait to meet everybody at UXcamp!
UXcamp Europe in Berlin is among the top events worldwide in this segment, and I am super-stoked to attend together with my man Demian! We'll be providing sessions and, more importantly, workshops, for those that are totally amazeballed about Adobe XD (former "Project Comet"), but simply did not have the time to check it out in production yet. And to capture feedback and requests! Well and since UXcamp is happening over the European Championships, let's take brazilian Demian over to some public viewing and make him forget – or remember? :D – the 7:1 when Germany wrecked the Brazilian Team in 2014… :D
Over the last couple of days I've hunted the Adobe calendar and stolen some time from my teammates in the XD team. Check out what they have to say!