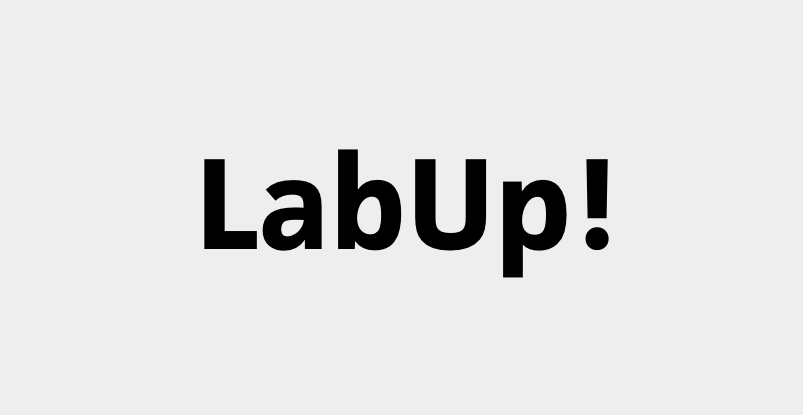 Some of us have been encouraging this with some of the earliest labs. And as Jordan Moore put it with his comment in this blog, it is truly heart-warming to see the Open Device Lab movement growing globally these days.
Open Device Labs (ODLs, #ODL) are a grass roots community movement, to establish physical locations for web and app developers to go to use a shared community pool of mobile devices. Developers are starting to donate their devices to the shared pool, and word is spreading through the community locally, and globally.
This enables more developers to access a broad variety of devices, to test whatever they're working on for consumption on mobile screens – which is badly needed. To emphasize again on that: No, your iPhone is not sufficient for this test. And it doesn't help a lot to bring your wifes Kindle Fire and your kids HTC into the game as well.
To give a hint: Facebooks mobile web offerings are accessed by 7.000 (seven thousand) different mobile devices (makes/models), each day. So test on real devices. Don't let your users do your work (this would be called "Bananaware"). And if you don't want to shop 7.000 devices, Open Device Labs are here for you!
Establishing an Open Device Lab is an awesome idea, but it takes guts. You need to find a safe location for the lab. You'll need a Wifi capable of connecting some 30, 50 or even more devices (again, no, your Airport Extreme does not cover that (well)). You'll need devices – a lot of them, both elder as well as brand new models, in variants, to cover all the OS fragmentation goodness. You'll need accessories, like battery replacements, stands, or SIMs with a data plan for elder devices. You might need software as well. And you want to share best practices, and promote your lab, so people find you and help grow the lab. All that kind of stuff, in your free time, provided as a free service to the community… YOU ARE ALREADY A HERO!
To ease the pain and help people around the world to establish Open Device Labs around the globe, together with my mates I just founded lab-up.org. We want to help. We're here to help. Go to lab-up.org and contact us. Follow LabUpOrg on Twitter. Sponsor ODLs around the world. Donate. Spread the word. Contribute to the program itself. Help the web and fragmented mobile experience to become a better place.
Thank you!
Thanks for all your support and feedback on my recent post on the need for a proper multidevice stand for mobile web development. Awesome people sent in their solutions or suggestions for such, and I want to thank each one of you in helping all of us to make improve the mobile web by improving the necessary tools.
This post is to gather them in one place (with images and links enabled), numbered, to have you guys discuss them – comments wanted!
---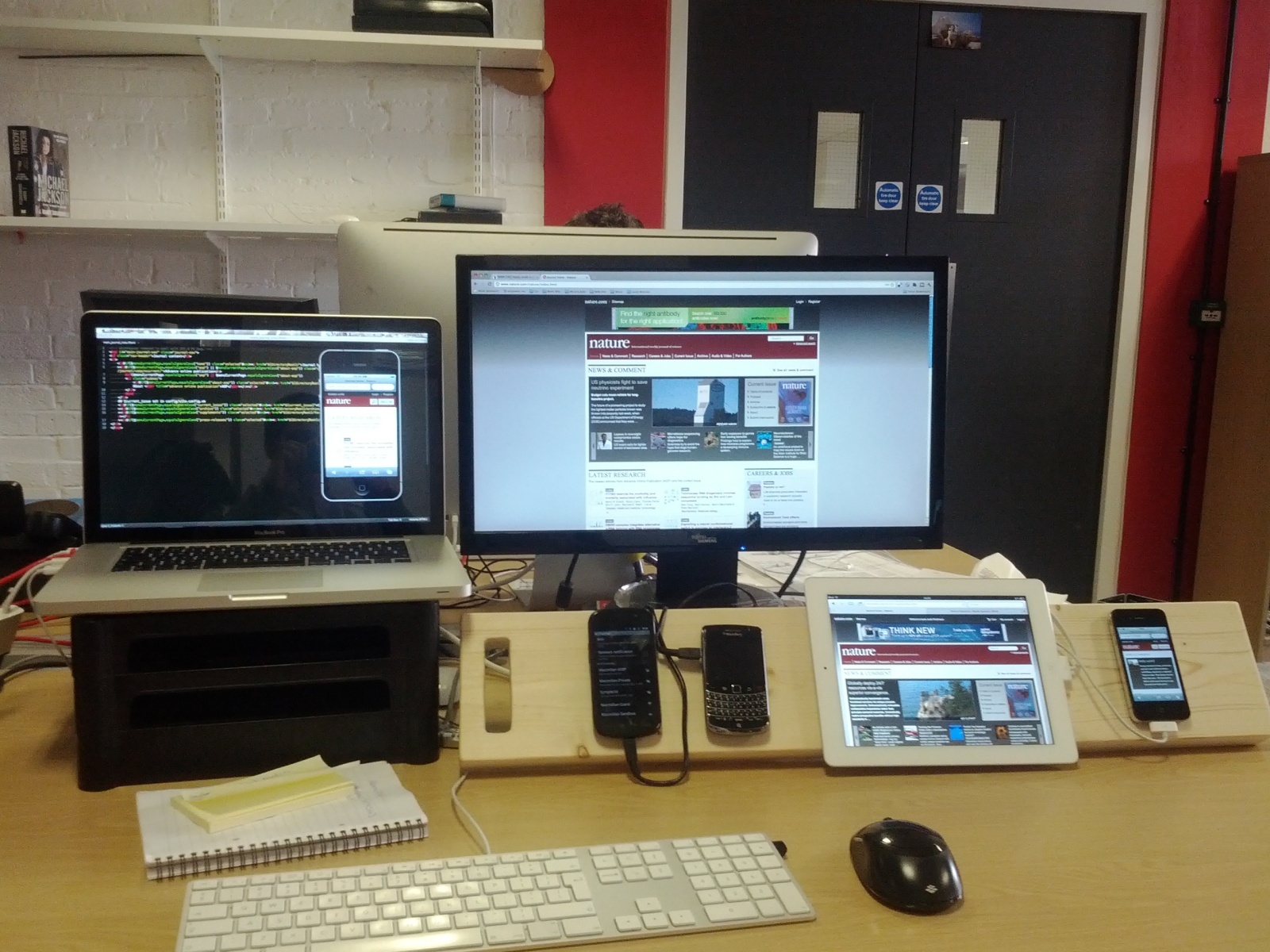 #1 "The Plank"
Glynn Phillips sent a picture of "The Plank Mark I" along with these comments:
"So maybe not quite as advanced and technical as the above mentioned but one day by boss turned up with what is now own as 'The Plank'. Power supply is attached to the back which also acts as a stand to keep the devices at a nice level to use and see. The devices are held on via velcro. I present to you The Plank Mark 1. Yes some improvements are required around its flexibility."
I would say it's a bit unflexible in terms of device orientation. But this is just my 2 cents.
---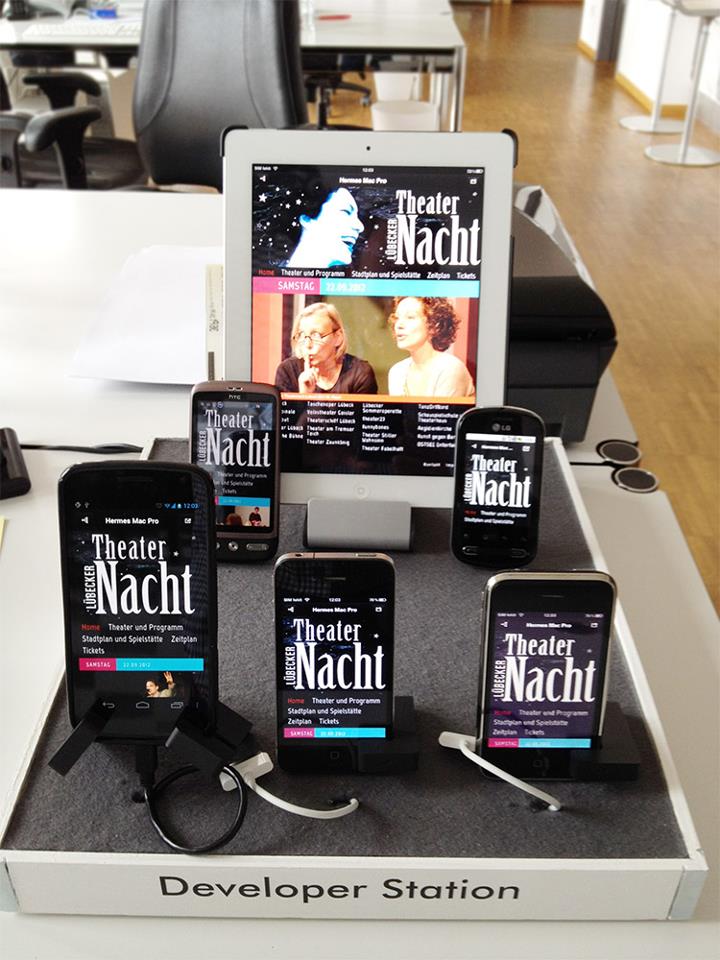 #2 "Developer Station"
Sven sent a picture of his "Developer Station" which looks like a wooden frame with a carpet platform, holding several devices with plastic clamps and standard proprietary stands.
It also holds the charging cables and keeps them in place through holes cut into the bottom tray.
From my eyes this again is suboptimal when it comes to orientation changes, and I wonder if charging actually works with the devices upright?
It is a good starting point to actually keep all the stuff together in one place, and move it from desk to desk without a bigger hassle.
But is it also flexible enough for project-specific changes in the device test farm? I'd say: no.
---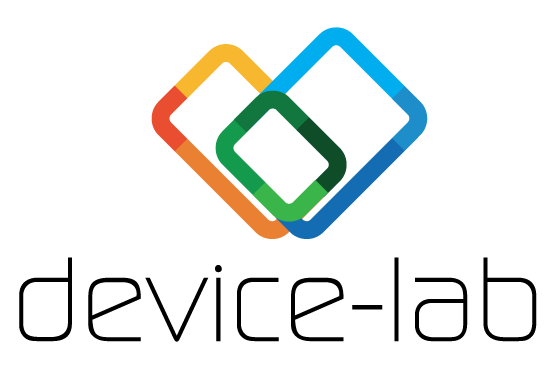 #3 "Device Lab"
Switzerland based Vanamco has put on a website announcing a commercial solution named "Device Lab" over the past days (this edit is from September 18, 2012). They had some more details on the page, e.g. stating details like maximum 10 devices, small footprint on desk, 10-port USB-charger included, etc. – but took off these details when I last checked the site.
Would be interested if these guys got inspired by my original tweet or post. ;)=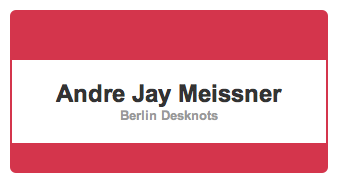 I am happy to announce that this week, Michael Scharnagl, Sven Wolfermann and me founded the Berlin Desknots around the recently established co-up Open Device Lab. "WTF is a 'Desknot'?" you might ask.
Well, we felt the strong need for a platform to exchange knowhow and best practices around everything we as developers and designers love to create to be consumed on mobile devices: including apps and of course the mobile web. So, how do you name a meetup that is targeting everything around…
how to test and debug on and for Smartphones, Tablets, Featurephones, Dumbphones, mobile Gaming Consoles, … (& you name it)
how to ensure UX concepts perform on elderly non-Touchscreens as good as on the brand new stylo-goodness
how to do performance optimization for the mobile Web
how to enable yourself to access a large number of test devices
…and so on. The existing Meetups just don't focus enough on these highly relevant topics, so we created one, but how to name it?
Josh Clark established a term for "every internet connected device for content consumption that is not a desktop computer or notebook": Desknots. It's as simple as that! So we're proud to announce the foundation of the Berlin Desknots and welcome Josh as a honorary chairman and first member of our meetup. Please join us today on meetup.com, and save the date for our first Meetup: October 17, 2012. This first meetup will be around "Mobile Web Performance, Testing & Debugging Best Practices".
Looking forward meeting you there!