The sixth international "Blue Beanie Day" will be celebrated as early as November 30, 2012! BBD is an ongoing tradition based on the blue beanie Jeffrey Zeldman wore on the cover of his 2003 "Designing With Web Standards" book. Join the celebration and post a picture of yourself wearing a blue beanie to the BBD Flickr pool or just post it on Twitter.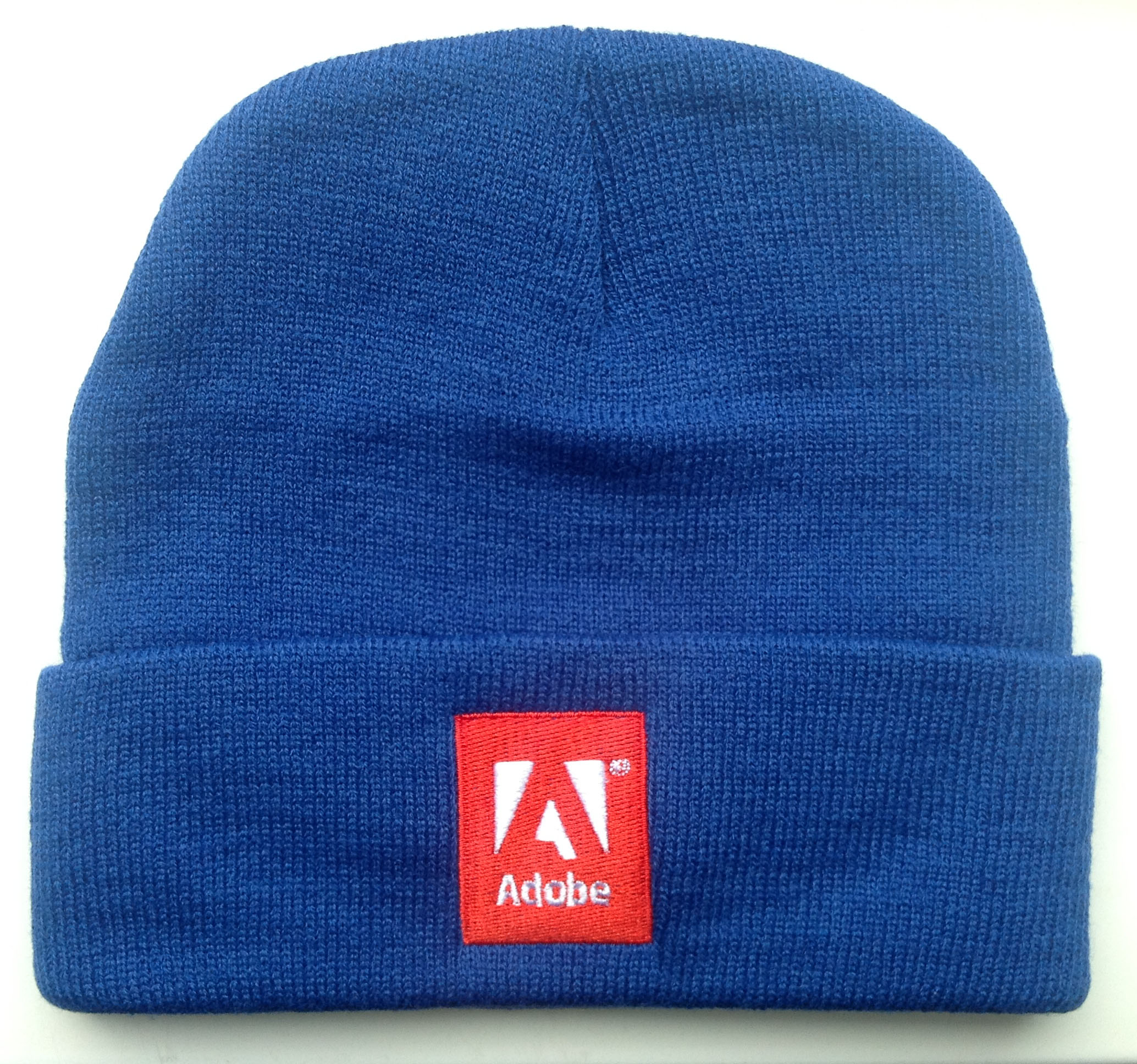 Let's get you guys prepped to celebrate and show your support for Web Standards, let's get you some blue beanies! Post a comment to this article and let me know why YOU support Web Standards. And do it fast, so I can mail out a blue beanie like the one in the picture to you in time for #BBD12!
Blue beanies are shipped while stocks last. Copy & paste your comment along with your shipping adress in an E-Mail to bbd@klick-ass.com. And if an international shipping should not make it in time, Jeffrey Zeldman has a solution for that.
Learn more about Blue Beanie Day on Zeldmans BBD page. Learn more on Adobes support for Web Standards on html.adobe.com.
(Comments closed Dec 3rd 2012)
06.09.2012

· Category:

Swag!
The Graphical Web in Zurich, from September 11-14, is a conference for discussing what is aesthetically possible on the web. The speaker list reads like the who-is-who of the expressive web, so it's definetely worth attending. I mean, despite your possibly different opinion: I'll be there! ;oD=
You wanna go as well? Fine, no pumpkin'. Add a comment to this post and let me know which session proposal of the conference schedule catches you most, and why. Be creative, the comment I find most interesting wins a free VIP pass to The Graphical Web 2012 – including full access to all three conference days plus the workshop day plus the dinner event on a boat tripe across Zurich lake, worth 850 CHF (700 EUR, 888 USD)!!!
The winner will be announced on Monday, Sep 10 2012, on this page.
Conference website: http://www.svgopen.org/2012
05.07.2012

· Category:

Swag!
If you know me from a conference you also know that I love to tease out some goodies from my employer to make you guys happy. Really! See some recent happy people here:
@klick_ass YEEEEAAAAAHHHHHH!!! #Dancing Thx for the raffle

— Achim Achimsen (@Achimsen) August 27, 2012
Vielen vielen Dank an Alle: #mcdd12 , @klick_ass , #Adobe#CS6 und #twitter … das ist zu fett :D Was ein Abschluss nach dem #mobilecamp

— Toni Möckel (@tonimoeckel) Juni 18, 2012
Streaming in der Tweetbot Alpha für den Mac hat geholfen :) Ich freu mich! Danke an @adobe und @klick_ass und natürlich dem #mchh12

— Sascha Üreten (@suzhi) August 6, 2012
WOW ich habe das erste mal in meinem Leben was gewonnen! Ich bin begeistert!!!! #Danke @klick_ass

— Tobias M. Eckrich (@derUnterstrich) September 3, 2012
Anyhow there's currently no Swag to grab via this maiden-like blog. So… stay tuned!
There's something to come soon, frequently.